SOLUTION
Voice Solutions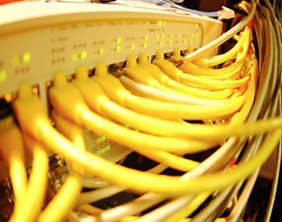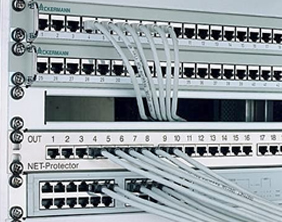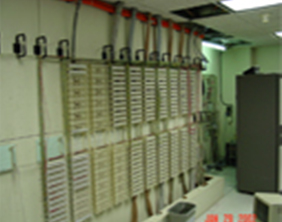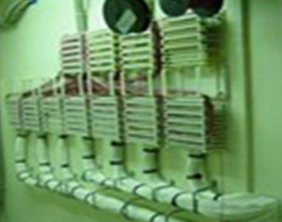 Providing a flexible design for voice systems infrastructure is a key criterion for all communication platforms today. With the emergence of Voice-Over-IP (VOIP) technologies, the need for a clear road map has never been more important.
Whether the need is to future-proof a newly constructed network or retrofits an existing voice field, we are very well-trained in emerging telecommunications standards as well as having experience with the legacy technologies of the past.
As the applications for telephone systems continue to evolve, make certain that the cabling installed will keep pace with future needs.
Telephone Systems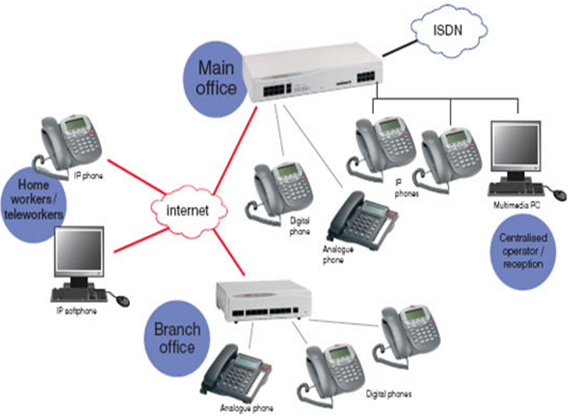 Choosing an office phone system can be a daunting task. We show you how to select an office phone system that meets your needs. We provide a solution based on your needs, not ours. Contact us today for a free consultation and quote.
We specialize in support and maintenance of telephone equipments manufactured by Nortel, Linksys, Panasonic, Cisco, Ericson etc.
We believe that our ability to find cost-effective solutions for unique customer requirements is what keeps our customers coming back to us.
Data Solution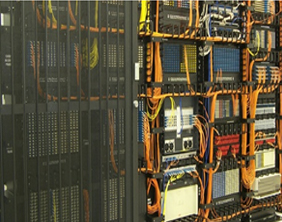 The demand for speed and the ability to change are two of the primary considerations when installing a data communications network.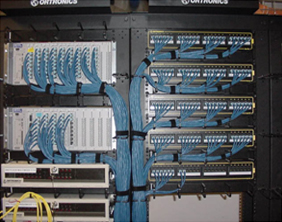 Choosing CAT-6 or higher cabling over previous generations of cable is an evaluation that every customer must address when building a new facility as well as choosing when the appropriate time to upgrade an existing facility is. We can help make the recommendations with balancing performance and cost.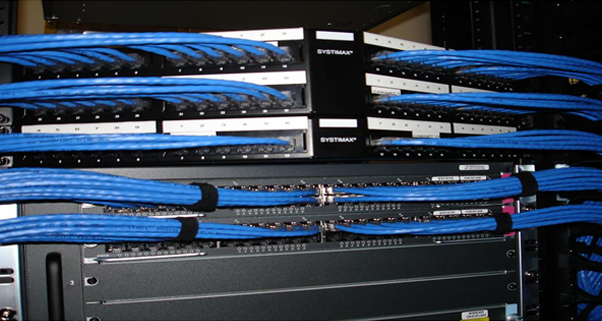 Component selection is not only about price; flexibility, functionality and change management are important factors when making a long-term infrastructure investment.
Voice & Data Cabling Structure Cabling:
Whether you are adding a few connections to existing system, cabling for a new office or a building or a tower or a building complex, our experts have the correct experience and are ready to address your needs.
Our Engineers and technicians are factory trained and certified in design and installation and testing of all low-voltage cabling standards CAT 5, CAT 6 and higher Ethernet and Fibre optics.
We understands how critical is your voice and data networks for your business operations and always respond accordingly.
Our IT, Voice & Data solutions provides structured cabling installation and certification. Quality, performance and support are critical to buildings as the need for speed and capacity increase. We install only products that can meet or exceed the most stringent of industry standards, ensuring outstanding performance and reliability.
We stand firmly behind the quality and reliability of our services and the products we use.
We conduct performance measurements to assure industry specifications compliance and systems installed today can easily support future technology upgrades.
Fibre Optic Solution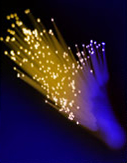 Determining the type of fibre optic cable and hardware is more than just whether the application requires single-mode or multi-mode fiber. Capacity, environment, compatible hardware, future flexibility and management are part of the equation before choosing the manufacturer of fibre optic products.
A firm understanding in the evolution of fibre optic technologies is our major strength. With many years experience in the fibre optic industry, our engineers and technicians deliver the craftsmanship of the past while pushing the envelope with state-of-the art technologies such as air-blown fiber, high-density connectors, and plug & play architectures.
CCTV, IPTV, SMATV, ACCESS CONTROL AND INTRUDER ALARM SYSTEMS
The section is headed by engineers with considerable knowledge and experience in security systems. We specialize in security systems providing well-known and well-supported products and services such as Sony, Pelco, Panasonic, Ikegami and other brands to the marketplace.
We believe that it is important to provide specialist skills and knowledge in every field of security. Our team of professionals will provide you with the best advice available and select only the most appropriate technology and equipments for your application.
We select each component of any system with whole picture in mind so that modifications and future expansion is not a problem.
We provide only the most appropriate equipment for the purpose, in other words we will not overdo it nor will we under do it. We will consult you on your objectives for the system and provide professional advice accordingly.
We are able to provide most major brands available on the market today. Also if you require a specific brand of product we will procure it.
Our team has been selected due to their qualifications, experience and proven ability to deliver the goods. At all times they will display honesty, integrity and reliability and above all we are accountable for our actions.
CLOSED CIRCUIT TV (CCTV)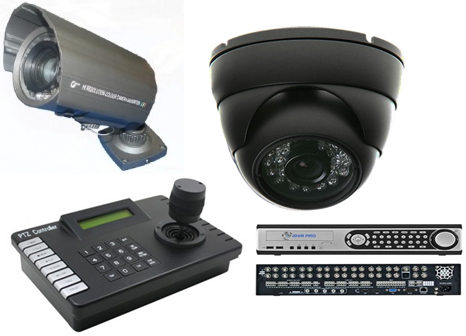 As a first line of defence CCTV can provide a high profile visual difference. A professional system is very effective when used for continuous monitoring, providing full time surveillance with greatly reduced manpower costs and not only for security but often for health and safety purposes, production line control or hazardous process monitoring.
Digital Recorders:
Advantages of digital recording:
No system management – hard disk loop recording, no tapes
Consistent quality playback
Easy search facilities
Simultaneous playback and recording
Remote networking over the internet for live images and playback.
Standard and real time recording.
So whether you require a modest single camera observation system or a remote monitored, fully integrated system linked to your intruder alarm and access control system, we will be able to provide a solution. Whilst never losing site of the fact that the design of a system must be solution based rather than technology lead. Contact us for impartial advice on the current trends in CCTV, IPTV, SMATV and security systems.
We well versed in all latest MOI directive in selection of IP protocol cameras, mega pixel requirement, storage and power supply requirement etc.
INTERNET PROTOCOL TELEVISION (IPTV)
Internet Protocol television (IPTV) is a system through which television services are delivered using the Internet protocol suite over a packet-switched network such as the internet, instead of being delivered through traditional terrestrial, satellite signal, and cable television formats.
IPTV services may be classified into three main groups:
Live television, with or without interactivity related to the current TV show
Time-shifted television: catch-up TV (replays a TV show that was broadcast hours or days ago), start-over TV (replays the current TV show from its beginning);
Video on demand (VOD): browse a catalog of videos, not related to TV programming. In subscriber-based telecommunications networks with high-speed access channels into end-user premises via set-top boxes or other customer-premises equipment.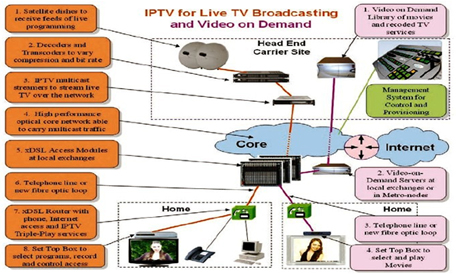 SMATV
Satellite Master Antenna Television or SMATV systems are often used in environments where the number and type of channels available needs to be controlled or combined i.e. apartment buildings, care homes, prisons, hospitals, housing complexes, holiday resorts, and hotels.
A head-end unit is installed to receive the signals from a digital aerial, satellite dish or in some cases both. This unit processes the signals into the pre-selected range of channels and distributes them to each point. Guests can then access selected satellite or Free view channels independently of each other.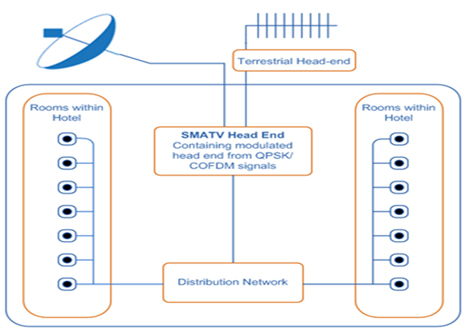 ACCESS CONTROL SYSTEMS
Access control systems are electronic security solutions that are installed to manage the flow of people into, around and out of buildings. The three primary functions of access control systems are to monitor the locations of individuals within a building, control where individuals are able to gain access and manage individual user permissions to ensure that access is granted to the correct individual to the correct areas at the correct times.
Basic access control security alarm systems are typically installed to protect a single door and include audio entry systems, video entry systems or keypad/PIN devices. The main applications for this system type are front or rear doors to premises e.g. residential blocks of flats, small offices or offices with un-manned receptions and schools.
Standalone access control systems comprise of a small network of card readers controlled by local door controllers. These systems are suitable for one or two door installations within small offices, building sites, schools or retail units.
Networked or PC-based access control systems comprise of a front-end PC connected to a network of door controllers and card readers. These systems are most suitable for multi-door and/or multi-site installations within larger offices, industrial units, warehouses, hospitals and universities.
Smart Cards and Biometric Access Control Smart card technology enables users to carry a single card with a multitude of uses, such as access control, cashless vending or to manage secure PC sign-on. Biometric solutions use a person's unique characteristics such as a fingerprint, to determine access, providing a high level of security as the access credentials are difficult to replicate.
Multiple Site Integrated Access Control Solutions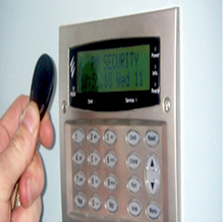 We offer a range of access control solutions that are easily integrated with other security systems (CCTV and Intruder) as well as with other business applications. With an integrated solution, the access control system becomes the hub or focal point of an organizations electronic security infrastructure.
Time and Attendance Systems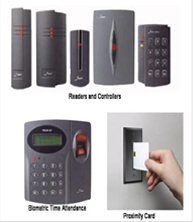 Time and attendance software provides the ability to record employee on and off site times. Integrated with the access control system, the time and attendance software processes the employee transactions and provides data for payroll processing. Help organizations eliminate paper work and manual process associated with the time and attendance needs.
VIDEO AND AUDIO DOOR ENTRY SYSTEMS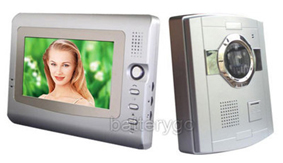 We offer a range of basic access control systems that can be used on single or multiple door installations. This range of products includes audio and video entry phone systems as well as key pad based solutions.
INTRUDER ALARM SYSTEMS
The purpose of burglar alarms or intruder alarms is to act as a deterrent, to detect an intrusion at the earliest possible moment and to provide an audible local warning. In addition, burglar alarm systems can connect to Alarm Receiving Centre will ensure that the client's key holders are informed.
Wireless Intruder Alarm Systems
Suitable for you home as well as commercial premises such as new builds and heritage sites, we supply the latest in wireless intruderalarm systems. Utilizing Radio Frequency (RF) technology, we offer an extensive range of wireless peripherals providing a resilient and reliable intruder detection and alarm solution which meets the required compliance regulations.
Integrated Alarms
Integrated intruder and access control system is a centrally-managed and monitored solution which is suitable for small to medium commercial enterprises needing a higher security level (Grade 3) with access control functionality.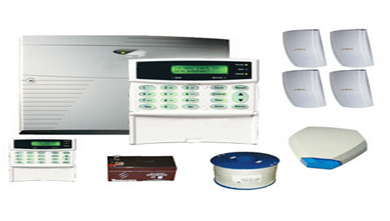 BUILDING MANAGEMENT SYSTEMS (BMS)
A Building Management System (BMS) is a computer-based control system installed in buildings that controls and monitors the building's mechanical and electrical equipment such as ventilation, lighting, power systems, fire systems, and security systems. A BMS consists of software and hardware; the software program, usually configured in a hierarchical manner, can be proprietary, using such protocols as C-bus, Profibus, and so on. Vendors are also producing BMSs that integrate using Internet protocols and open standards such as Device Net, SOAP, XML, BACnet, LonWorks and Modbus.
Our engineers are well experienced and all of them have Middle East experiences.
FACILITIES MANAGEMENT
Our teams are committed to provide quality facility management services to the entire satisfaction of the customers through effective monitoring and implementation of quality management program. A. Meet client's needs, expectation and requirements.
B. Provide adequate infrastructure for the scope of the work.
C. Meet contractual delivery requirements.
D. Maintain a safe, healthy and hygienic environment.
E. To have effective planning in order to prevent time loss from time incident and accidents.
F. Achieve targets through proper planning.
G. Improve awareness of quality and safety culture across the organization.

CIVIL WORK
We have dedicated team of engineers, craftsmen, and technicians to understand and execute client requirements in all kind of civil works.
Our teams for fit out work are well experienced and do the work understanding client's requirements. We propose cost effective solutions and do our work with utmost dedication. End results are always above client's expatiations.
When we do fit out work, the client need not go to other contractors as we do all civil, electrical, telephone, data, HVAC, fire alarm and fire fighting work. We will be able to take Civil Defense approvals if client required it.
Following are the list of works we do
Complete villa work
Partition work
Gypsum works
plastering
Painting
Tile and Marble works
Refurbishment
Complete fit out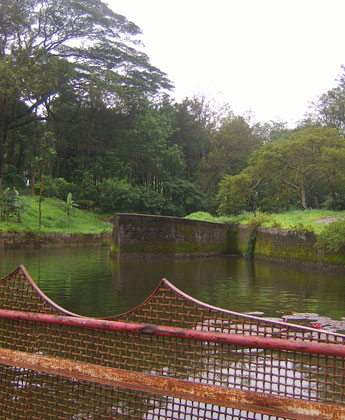 Copyright 2013. All rights reserved